FAP - Federação Académica do Poro


The Federação Académica do Porto (FAP) was founded in 1989, emerging as a representative party for the biggest Academy in the country. With FAP's creation, a new phase in the evolution of the associative movement begins: FAP assumes itself as a coordinating body of the student's movement, creating the means for the connection of the various associations. Porto's associative movement has increased, has created dynamic effects and has led to a constant associative interaction and defined in an extremely positive way to improve the quality of the Higher Education and of the Society.
This institution, with 24 years of existence, consists of 27 associations, representing and defending the interests of its students, which are more than 60 000. 
Operating in three specific areas (academic, political and social), FAP represents the four subsystems of the Higher Education that exist in Portugal: Public Academic, Public Polytechnic, Private Education and Cooperative and Concordat Education.
UNIVERSITY OF PORTO AND POLYTECHNIC INSTITUTE OF PORTO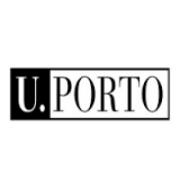 The  Polytechnic Institute of Porto is a higher learning Portuguese institution composed of diverse polytechnic schools based in Porto. The Polytechnic started with two schools but, today, it is the largest polytechnic institute of Portugal. It developed as metropolitan institution with schools in Porto, Matosinhos, Póvoa de Varzim/Vila do Conde (Campus 2), Felgueiras and Vila Nova de Gaia. Porto Polytechnic was created in Porto in 1985 and its objective was to relaunch.

The University of Porto (Universidade do Porto) is a Portuguese public university located in Porto, and founded on 22 March 1911. It is the second largest Portuguese university by number of enrolled students, after the University of Lisbon, and has one of the most noted research outputs in Portugal.